We Know About
Technology Expense Management
Technology expenses are increasingly complex. We reduce total invoices, simplify operations, and save you money.
---
We Know TEM
Real results for real companies.
92.8%
Reduction in total telecom invoices
$174,500
Invoice errors credited back in 2 years
– A large Midwestern grocery chain. Read Case Study >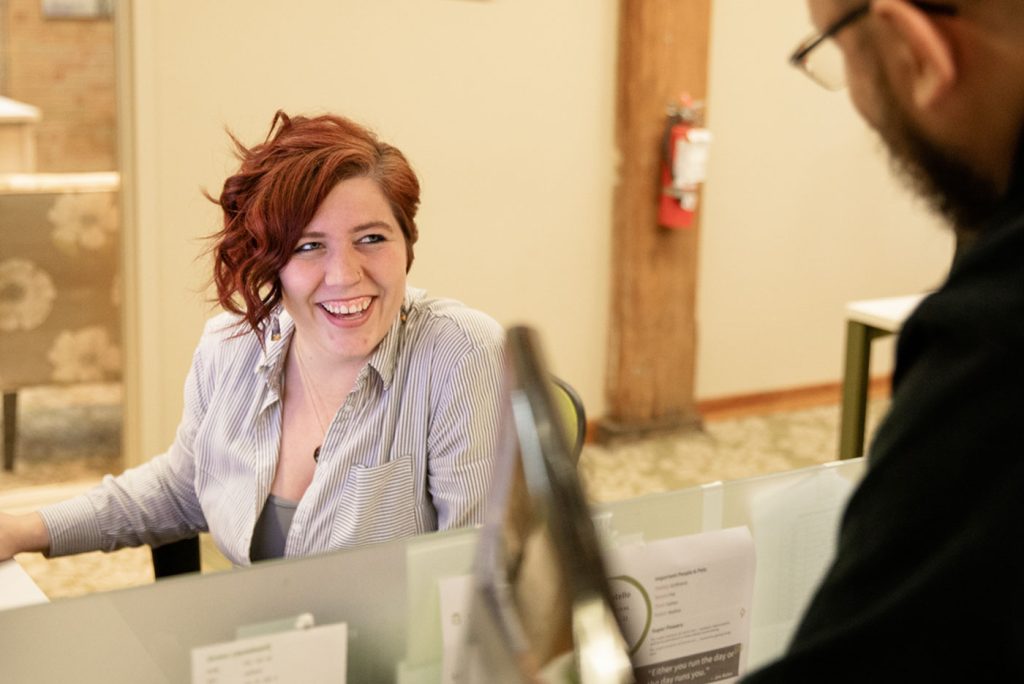 Why Technology Expense Management?
When it comes to telecom and other technology expenses, most corporations have layers upon layers of services, many of them legacy contracts from folks who have moved on. Commonly, we find that nobody in the company has a complete grasp of all expenses. Even if they do, there's almost always room to streamline and optimize—and save a whole lot of money in the process.
Our technology expense management (TEM) experts dive deep into your invoices to uncover hidden savings, reduce manual tasks, and help you make data-driven decisions, leading to enhanced operational efficiency and a healthier bottom line.
Why Symplicity for TEM?
Think of us as a part of your team. With a keen eye for inefficiency, we will audit and organize your invoices, contracts, and inventory to ensure you are paying only for the services you need. We'll work to consolidate, simplify, and eliminate inefficiency and waste.
---
We will consolidate your service providers, reduce your technology expenses, and eliminate the services you don't need.
If you have 25 technology vendors or more, you might need help keeping tabs on them.
If you have inefficiencies, we'll show you the ROI on resolving them and lay out the roadmap for doing so.
If you have outdated technology, we'll show you the numbers so you can decide whether upgrading is the right decision; we'll also recommend the best replacement providers.
If a new or different service is needed, we'll negotiate competitive terms on your behalf with the right supplier for your needs.
If vendors haven't been giving you the discounts they promised—and this happens a lot—we'll fight on your behalf to get those discounts retroactively applied.
If there's a lower-cost solution, we'll present it to you.
If we find that you're not getting the full value of the licenses you've purchased, we'll help you take advantage of them—or cancel them.
If some of your vendors offer overlapping functionality, we'll present you with a path to eliminating the redundancy.
If we find that vendors are overcharging you, we'll help you get credit for the overages and get charged the correct amount going forward.
If contracts are up for renewal, we'll analyze the terms and negotiate on your behalf to secure the most favorable conditions.
See More

If you have unused or underutilized assets, we'll identify them and propose strategies for repurposing or disposing of them to maximize efficiency.
If your billing, inventory management, or HR processes are complex, we'll help you implement automation to reduce errors and save time.
If there's a more efficient way to manage your technology and telecom resources, we'll provide expert guidance on how to consolidate and optimize.
If you need to forecast expenses more accurately, we'll assist you in developing data-driven budget projections for improved financial planning.
If you face regulatory compliance challenges, we'll help you navigate the complexities and ensure that your technology and telecom practices remain compliant.
If we see any avenue to simplification and profitability, we'll be all over it.
How TEM Can Help You
From invoice management to inventory management to budgeting to contract management, there are so many ways our TEM solution makes your life easier. TEM provides visibility, simplicity, and efficiency.
TEM for Inventory
As your business grows, so will your inventory, and so will your inventory management expenses. Our TEM solution allows you to track, manage, and optimize your technology inventories with ease, leading to reduced costs and improved operational efficiency.
Inventory itemization by location: we categorize and organize your technology and telecom assets by location, providing you with a clear and detailed view of your multi-location inventory.
Invoice review: we identify and correct billing errors or discrepancies, preventing overcharges or unnecessary costs.
Read More

Identify savings: we analyze your inventory data to uncover potential savings, such as underutilized assets, overlapping services, and opportunities for renegotiation or consolidation.
Tech lifecycle management: we help you make informed decisions on hardware and software upgrades or replacements and facilitate timely asset disposal.
Contract expiration dates: we monitor contract expiration dates and auto-renewal clauses, providing timely alerts and recommendations to help you make informed decisions on renewals, terminations, or renegotiations.
Monthly forecasting and budgeting: our platform generates accurate forecasts and budget projections based on your inventory data, enabling better financial planning and optimization of resources.
Compliance and risk management: we ensure that your inventory management practices remain compliant with industry regulations, reducing risk.

Technology is great for managing your inventory and assets, but the more technology you add, the more technology expenses you will have. Technology expenses are anything but simple, which is why we provide you with visibility and control.
TEM for Contracts
Contract management can be a daunting task for any organization, and the more contracts pile up, the more challenging the task becomes. Juggling numerous contracts, deadlines, and auto-renewal clauses can lead to overspending on technology and lost opportunities for negotiation.
Comprehensive organization: our platform centralizes all your contracts, making it easy to access, review, and manage them, eliminating the risk of losing track of critical information.
Proactive monitoring: we'll track your contract expiration dates and auto-renewal clauses, providing timely alerts to help you avoid unintentional renewals and make informed decisions.
Read More

Strategic renewal management: our TEM solution empowers you to make data-driven decisions on contract extensions, renegotiations, or terminations, ensuring you always receive the best value for your technology investments.
Seamless integration: our platform integrates seamlessly with your existing systems, streamlining the contract management process and reducing the burden on your team.
Contract negotiation: we help you get the best rates from the best suppliers.
Expert support: our team of TEM specialists is always available to assist you with contract management best practices, negotiations, and cost-saving strategies, so you can focus on growing your business.

Leverage our TEM solution for contract management and experience unparalleled control, efficiency, and cost-savings in managing your technology contracts.
TEM for Invoices
Managing invoices can be a complex and time-consuming process, especially when it comes to identifying errors and uncovering cost savings. The average technology bill seems designed to confuse. We read the fine print, find savings, and reduce total invoices for you.
Invoice audits: we scrutinize every invoice, including the fine print, termination clauses, promised discounts, auto-renewal terms, and more.
Cost control: we scrutinize your invoices, helping you reduce unnecessary costs, eliminate late fees, identify billing errors, and recover overcharge credits, ensuring maximum cost-efficiency.
Read More

Enhanced financial planning: our platform provides comprehensive reporting for in-depth analysis of your technology expenses, increasing visibility and accountability, and enabling data-driven financial planning.
Operational streamlining: solution optimizes invoice processing, vendor dispute resolution, inventory management, and service procurement, saving you time and resources while increasing overall efficiency.
Optimized spending: our centralized data analysis allows you to make informed decisions, negotiate better rate plans, and secure competitive pricing from technology vendors.
Error detection and resolution: our experts identify errors and work with vendors to fix them and issue refunds.
---
By working with Symplicity, you will gain control over technology expenses, improve financial planning, and streamline operations, leading to a more efficient and cost-effective operation.
What is Technology Expense Management?

TEM once stood for "telecom expense management" or "telecommunications expense management," but has evolved to "technology expense management." Originally focused on managing telecom spending, TEM has expanded its scope to encompass a broader range of technology expenses.

Today's TEM covers many technology-related costs, including software licensing, cloud services, hardware procurement, IoT devices, and more—in addition to traditional telecom services.

Several trends and new technologies drove the transition from "telecom" to "tech" in TEM.

Unified communications: the integration of various communication tools—voice, video, messaging, and collaboration platforms—blurred the lines between telecom and technology.
Digital transformation: as organizations increasingly adopted digital solutions to improve operations and customer experiences, technology expenses became more diverse and complex.
Cloud computing: the rise of cloud-based services and infrastructure led to new cost models and billing structures, prompting a shift from solely managing telecom expenses to a more inclusive scope.
Internet of Things (IoT): the proliferation of IoT devices and interconnected systems has driven increasing complexity in technology expenses.

In response to these trends and emerging technologies, TEM has broadened from "telecom expense management" to "technology expense management," providing organizations with a comprehensive solution for optimizing and managing their ever-evolving technology costs.

From telecom infrastructure to cybersecurity to IT to inventory, Symplicity excels at optimizing ALL your technology expenses. Talk to us today to learn how we can help.
What is IT Financial Management?

IT financial management (ITFM) focuses on optimizing and managing the costs associated with an organization's IT infrastructure, services, and assets.

ITFM is a subset of TEM dealing specifically with financial aspects of IT-related expenses, while TEM encompasses a broader range of technology-related optimizations, including procurement, usage, and lifecycle management.

If you're trying to get a handle on your IT expenses, here's how we can help.

IT cost optimization: identifying areas of potential savings, such as underutilized assets, overlapping services, and renegotiation opportunities.
Budgeting and forecasting: providing accurate forecasts and budget projections based on historical data and anticipated future needs.
Vendor management: streamlining vendor relationships, negotiating favorable terms and conditions, and ensuring accurate billing and timely payments.
Asset lifecycle management: ensuring the efficient procurement, deployment, maintenance, and disposal of IT assets to maximize ROI and reduce unnecessary costs.
Invoice management: reviewing and reconciling invoices, identifying billing errors, and recovering overcharge credits.
Unified expense management: centralizing the tracking and analysis of IT costs across various categories, such as hardware, software, services, and telecom.
Reporting and analytics: delivering customized reports and actionable insights to help make informed decisions about IT investments and resource allocation.
What are the Biggest Technology Expenses in Business?

Enterprise technology expenses have grown increasingly diverse and complex as organizations continue to embrace digital transformation. Some of the most common and largest enterprise technology expenses include:

Software licenses and subscriptions: Software-as-a-service (SaaS) solutions and other software licenses are major expenses for enterprises, spanning multiple departments and functions. These include CRM, ERP, productivity, HR, inventory, accounting, and cybersecurity solutions.
Cloud services: as organizations migrate to cloud-based infrastructure and platforms, expenses related to infrastructure-as-a-service (IaaS), platform-as-a-service (PaaS), and managed services become significant components of overall technology spending. Cloud expense management is becoming increasingly critical.
Hardware procurement: Purchasing, upgrading, and maintaining IT hardware—servers, storage systems, networking equipment, computers, and mobile devices—are sizable expenses for enterprises.
Connectivity and telecom: expenses related to voice and data, as well as internet services, are significant. These include fixed-line and mobile communications, broadband, leased lines, and SIP trunking.
Data centers: building, operating, and maintaining on-premises data centers involve significant capital and operational expenditures, including energy consumption, cooling, and facility management. Some companies turn to colocation services to offload the complexity, but colocation is still a line item in a company's expense report.
Cybersecurity: as cyber threats become more sophisticated, enterprises invest heavily in cybersecurity solutions and services to protect their valuable data and infrastructure, including firewalls, antivirus software, intrusion detection systems, and managed security services.
Unified communications: integrating voice, video, messaging, and collaboration tools contributes to technology expenses. Some companies turn to unified communications as a service (UCaaS) solutions.
Internet of Things (IoT): the deployment and management of IoT devices and networks in areas such as smart buildings, industrial automation, and logistics generate additional technology costs related to hardware, software, connectivity, and security.
IT support and services: enterprises invest in internal IT teams or outsource to managed IT service providers to maintain and optimize their technology infrastructure, resulting in expenses related to staffing, training, and professional services.
Enterprise mobility: with the increasing adoption of mobile devices in the workplace, organizations invest in mobile device management (MDM) and unified endpoint management (UEM) solutions to secure, monitor, and manage these devices. We can help you centralize and manage your mobile expenses.
Network control: enterprises allocate resources to network management and control solutions, ensuring reliable connectivity, security, and performance optimization across their IT infrastructure.
As technology continues to evolve, organizations must keep a close eye on these expenses to optimize their investments. Those that do will enjoy fewer complications and improved profits.
About Symplicity Communications
There's a reason we've garnered a reputation as one of the most competent, personable TEM providers in the business. We roll up our sleeves and get into the finer details of your technology contracts and invoices, and we're relentless at saving you money. All the while, we prioritize an approachable demeanor and seek to make your experience working with us a good one.
We work as an extension of your team and do what's best for your bottom line. We're supplier-neutral, meaning we have no vested interests and always recommend the best solution for your needs. Because we aggressively negotiate the best possible rates from suppliers, our clients typically don't pay any more by working with us than if they went to the same suppliers directly. But if they did that, they wouldn't have our expertise to guide them.
If there's anything we can do to optimize your expenses or improve operations, don't hesitate to reach out. We'd love to hear from you.
What should I look for in a TEM provider?

The best technology expense management company is the one that meets the following parameters:

Has deep expertise in your industry
Gets deep into your invoices and contracts, rather than relying on a one-size-fits-all approach (such as a software solution)
Has a track record of producing results such as reduced total invoices, cost savings, and optimization of tech and telecom infrastructure
Has people who are approachable, supportive, and easy to talk to
Gives you the personalized support and availability you need
What is enterprise mobility management?

Enterprise Mobility Management (EMM) is a comprehensive approach to securing and managing mobile devices, applications, and data used by employees within an organization. EMM typically involves a combination of technology, policies, and processes designed to protect sensitive corporate information while enabling employees to work efficiently and effectively using mobile devices and applications.

Key components of EMM include:

Mobile device management (MDM): MDM involves managing, monitoring, and securing mobile devices like smartphones, tablets, and laptops across various operating systems and platforms.
Mobile application management (MAM): MAM focuses on the delivery, updating, and management of mobile applications used by employees. This includes controlling access to specific apps and ensuring that corporate data is protected within them.
Mobile content management (MCM): MCM deals with the secure distribution, storage, and management of corporate data and documents on mobile devices, ensuring that sensitive information is encrypted and only accessible to authorized users.
Identity and access management (IAM): IAM involves the authentication and authorization of users, granting them access to specific applications and data based on their roles and responsibilities within the organization.

EMM helps organizations maintain control over their mobile ecosystem while supporting employee productivity, collaboration, and flexibility.
What is the best Technology Expense Management software?

Some popular technology expense management software options include Tangoe, Calero-MDSL, and Cimpl. Symplicity can help you assess each software solution based on your organization's needs and objectives.
What is the Enterprise Technology Management Association?

The Enterprise Technology Management Association (ETMA) is a professional association dedicated to promoting the value of technology and telecom management solutions, fostering industry best practices, and driving growth and innovation within the industry.
What is the Gartner expense management magic quadrant?

The Gartner Expense Management Magic Quadrant is a research report that evaluates and compares technology expense management (TEM) solution providers based on their completeness of vision and ability to execute. It helps organizations make informed decisions when selecting a TEM provider by categorizing vendors into four quadrants: Leaders, Challengers, Visionaries, and Niche Players.
What is management of things?

Management of Things (MoT) is an approach that focuses on the efficient and effective management of various connected devices, systems, and processes within the Internet of Things (IoT) ecosystem. MoT aims to optimize the operation, maintenance, and overall performance of IoT devices while ensuring security, scalability, and cost-efficiency.
How can TEM help with communications lifecycle management?

Technology expense management solutions enhance communications lifecycle management by streamlining inventory management, change control, procurement, and fulfillment. Our TEM solutions help validate and optimize expenses, manage usage and chargebacks, allocate costs, and facilitate bill payments.
Will an expense management system improve technology lifecycle management?

Expense management systems provide an organized approach to managing technology expenses, including usage management, cost allocation, and validation. They ensure efficient inventory management and change control, resulting in better optimization of technology resources.
How can a technology expense management company help me manage expenses?

Technology expense management companies such as Symplicity offer specialized expertise in implementing TEM software and managing technology expenses.

We support enterprises in optimizing costs, enhancing mobile management, and ensuring efficient technology management.

We dive deep into your invoices and do what's best for your company, working as an extension of your team.
How can managed mobility solutions improve wireless voice and data management?

Managed mobility solutions provide a centralized approach to controlling wireless voice and data expenses, ensuring better control over usage, cost allocation, and bill payments. They support improved mobile management, helping organizations optimize their wireless resources.
How do technology expense management solutions help with usage management and chargeback issues?

Technology expense management solutions enable organizations to track and monitor usage across various services. This data-driven approach allows for accurate cost allocation, holds vendors accountable, and promotes responsible usage of resources.